Mike Cohen is an artist and designer interested in creating works that play with people's perception of things. He uses light, sound, sculpture and the screen to construct environments and ideas that gives a viewer the sense that something is different than what should be. Having a long history of using computers back to the days of the Commodore 64, he has always been fascinated with technology. His current focus is in audio and visual performance and installation, ranging from creating new instruments to music visualization.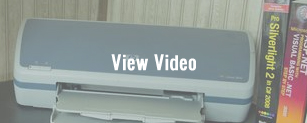 The idea started with taking a place that I find to be a sort of personal hell...a boring office desk and making it worse by making everything useless. It turned out, I made the office a lot more fun than I wanted to. The music is Colour Eye by Jon Hopkins.
After a year of working on and off on a purely generative music visualizer, I wanted to attempt a pre-rendered visualization. We Have You Now was a first real foray into animation with After Effects.
back